It's consignment sale season, and our family's favorite, Just Between Friends, has started!  You know we love to consign at the sale (check out our two part series on how to get started as a consignor here and here), but half the fun is shopping and finding great deals.  My friend Hayley of Yours Twincerely is just entering the JBF world, and she thought it would be fun to have a blogger pre-sale, and she kindly invited me to participate.  Thanks, Hayley!
JBF offers early shopping to volunteers and consignors and agreed to let the bloggers shop with their 4-hour volunteers.  Since I already had a 4-hour shopping pass (we barter the use of our folding tables), I didn't get a jump on shopping time, but I did get an extra little bonus from the ladies of JBF.  Each of the bloggers received a $20 gift certificate to spend however we saw fit at the sale!
Since Stitchy does not need one. single. thing., I decided to see how far I could stretch that $20 for my classroom.  Check out this haul!!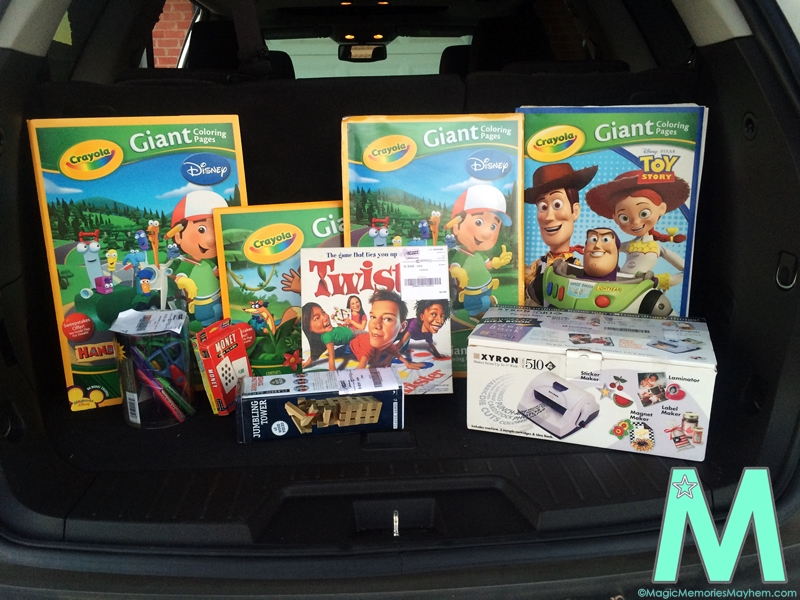 Yes!  All of those goodies for just $20!!  Well, plus tax.  So, I had to fork over $1.65.  Not too shabby, huh?!  Let's take a closer look…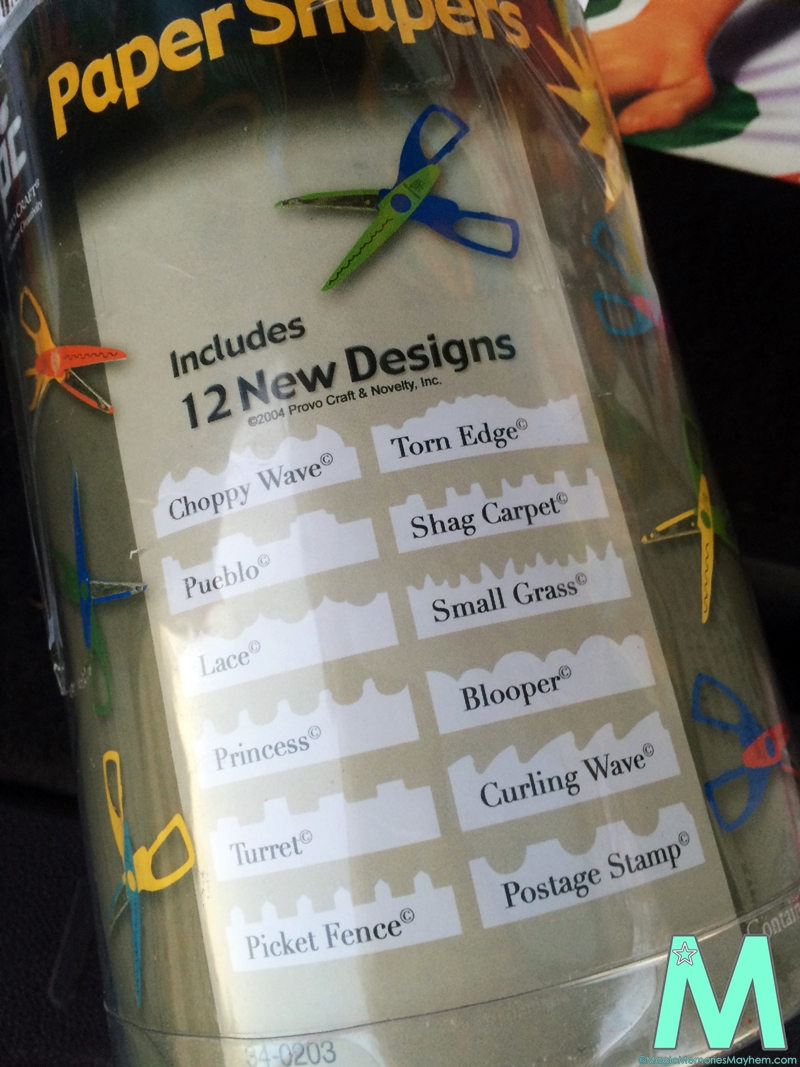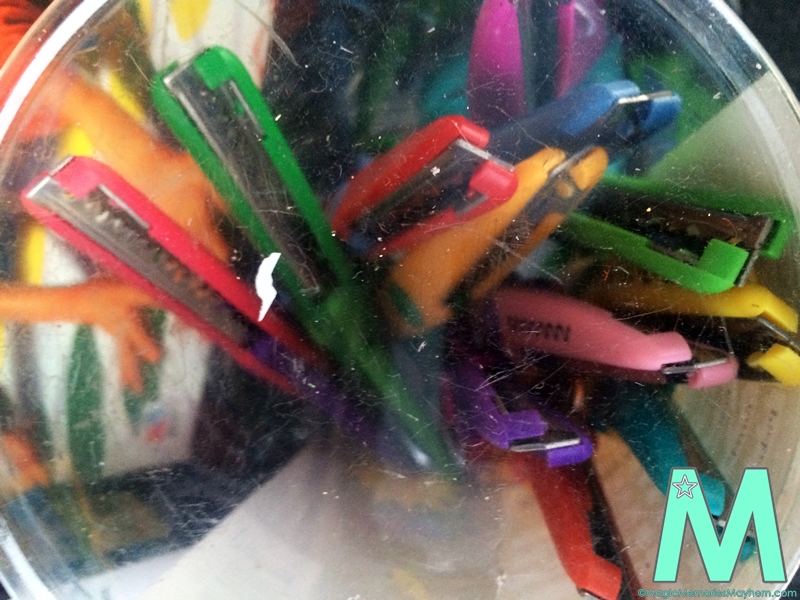 I scored a dozen of these shape scissors for $3.00!  I have lots of creatives in my class, and they'll absolutely LOVE these for art.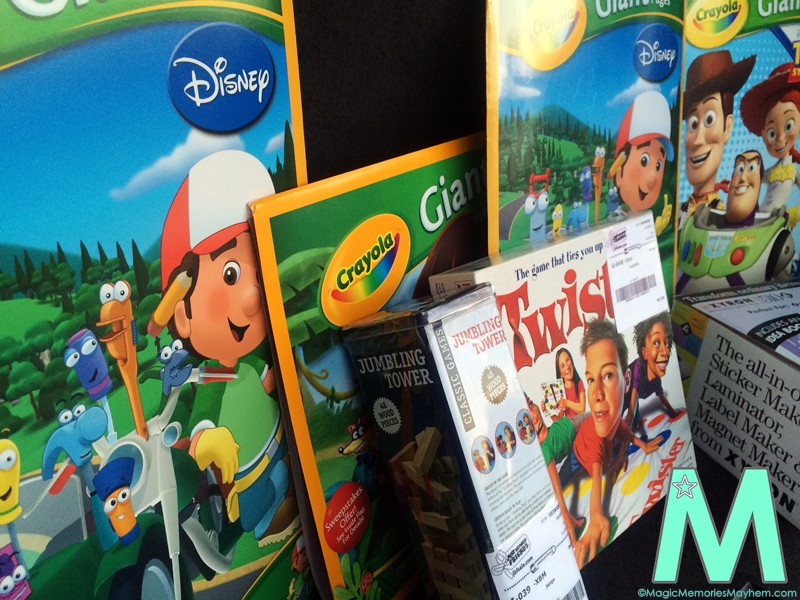 Speaking of artists, these four sets of giant coloring pages (one still in its package!) ended up in my shopping bag for a mere $2.00.  $2.00 for inside recess fun?  Sold!  I also scored faux Jenga to use for math fact practice for $2.00 and Twister (which Stitchy busted out yesterday) for $3.00!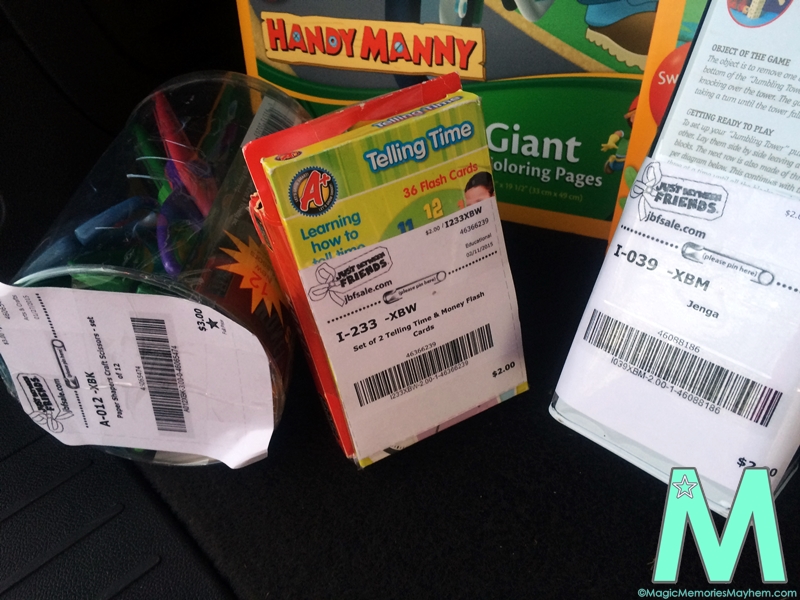 With state testing (everybody groan with me) just around the corner, I also snagged a couple sets of flashcards for two bucks to throw in my centers rotation.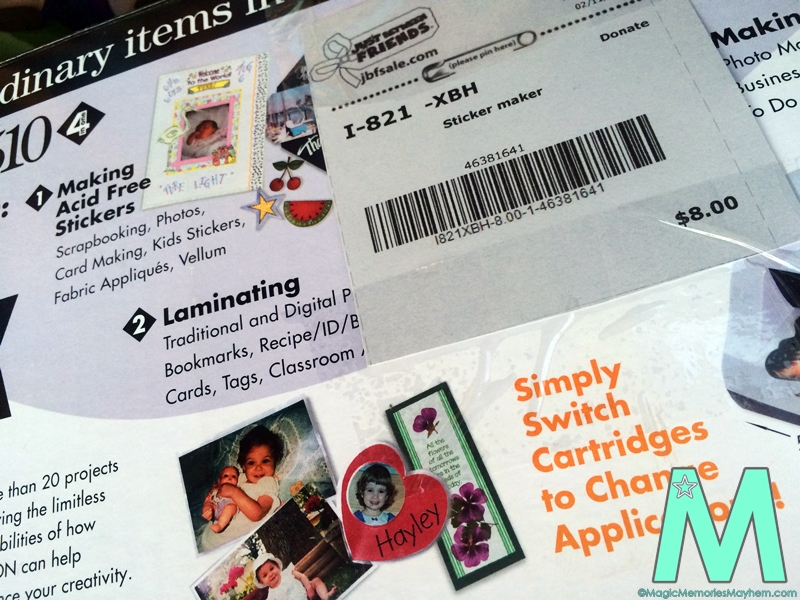 But this is probably what I'm most excited about out of all my finds (and, look, Hayley…you made it on the box!)…this super fun Xyron multi-function machine!  It's a laminator, magnet maker, sticker maker and more!!  I already have the teeny sticker maker, so I was really pumped to find the big mama for just $8.00.  Not gonna lie…this one will do double duty at home and in the classroom.
So, that's how far $20 stretched for me at the sale!  Check out the current sale's full schedule here (or find your local JBF sale here) and see how far your budget will stretch, then come back here and post what ya got!