Once upon a time, I, a teacher, had spent my entire summer in grad school and teacher professional development workshops. Finishing the last of my commitments with just two weeks of summer left, we embarked on a truly last minute trip to Walt Disney World in July 2016. Yes, July. In Florida. I had reservations on speaker with Stitchy in the back seat of the car while checking on possible resorts, and he perked up at the mention of the pirate rooms at Disney's Caribbean Beach Resort. And, alas, our first trip to Caribbean Beach was booked!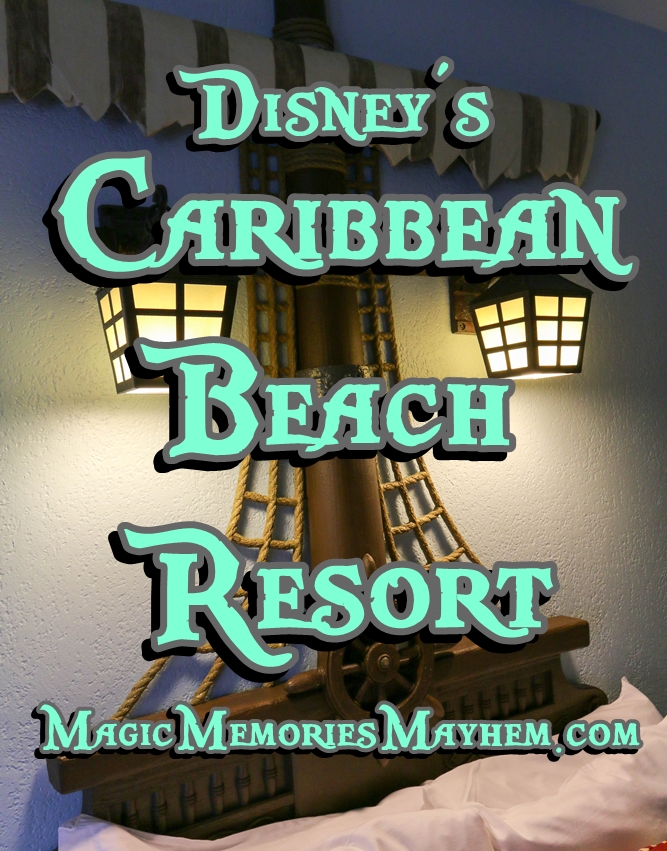 Disney's Caribbean Beach Resort
900 Cayman Way
Lake Buena Vista, Florida 32830
407-934-4300
Lobby | Guest Rooms | Shopping & Sundries | Dining | Recreation | Around the Resort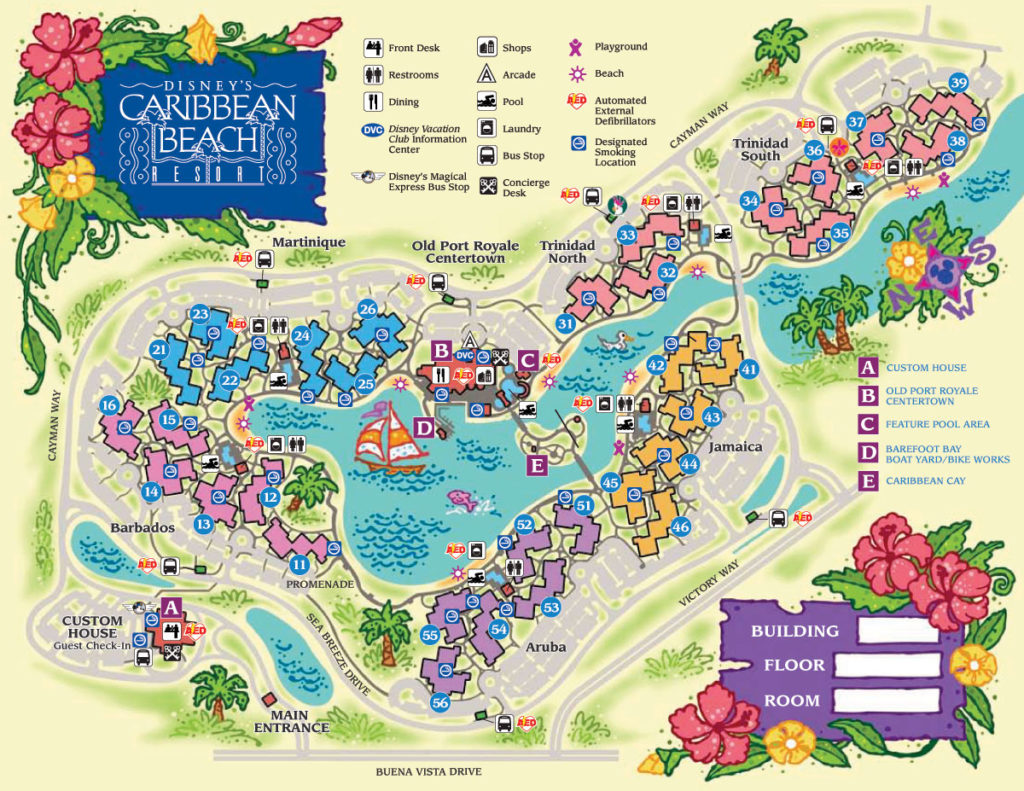 Rates: $162/night + (see Disney's rooms and rates page for exact pricing)
Room Occupancy: 4 in a standard room, 6 in a suite (see Disney's rooms and rates page for exact occupancy)
Transportation: Internal Shuttle (throughout resort), Bus (all Disney guest areas)
Lobby
There are two, what I'd call, lobbies at Caribbean Beach. Initially you'll check in at the Custom House near the front of the resort. Chances are you won't visit here again until you need to work with airline check-in. Aside from those two services, there's not much happening here.
The other is Old Port Royale Center Town which houses a concierge desk, gift shop, food court and Caribbean Beach's table service restaurant, Shutters. Adjacent to the feature pool, complete with fort and water cannons, and recreation options, this is the real hub of activity at the resort.
Standard Room
Rooms include two queen beds (some king beds are available), flat screen TV, dresser, a table with two chairs, small luggage rack, mini fridge, coffee maker and a small safe. Standard View offers a view of the resort, woodlands or a courtyard. Water Views offer views of the lakes or pools. Preferred rooms, closer to Old Port Royale, are also available.
Pirate Rooms
Pirate rooms include two double (yes…double) beds, flat screen tv, mini fridge, coffee maker, luggage rack, table with two chairs, iron and board and a small safe. Standard and Water View are available for the pirate rooms.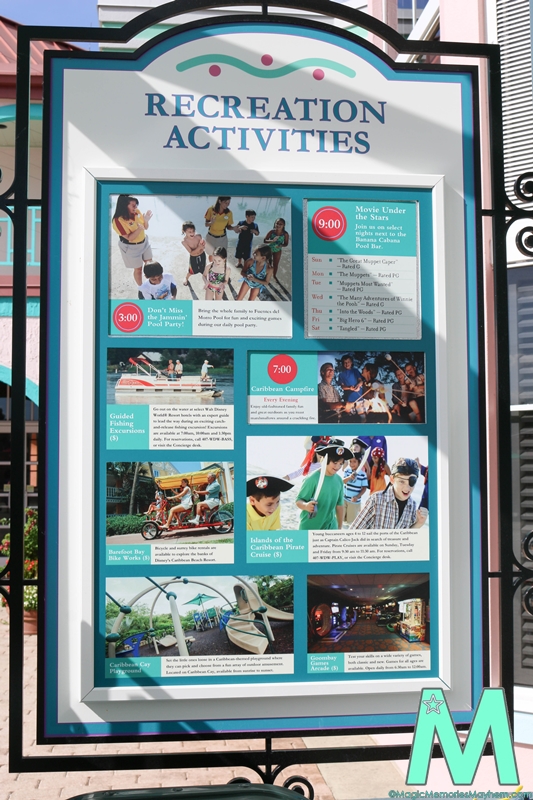 Recreation
Lots of splashing fun can be had at Caribbean Beach with a leisure pool in each village in addition to Fuentes del Morro, the feature pool at Old Port Royale. Kids' pirate cruises, as well as fishing excursions embark from the marina. Bike and surrey bikes are rentable, as well. Volleyball, jogging trails, a playground and Goombay Games arcade round out the recreation options. Don't forget to stop by for the nightly campfire and movie under the stars.
Fuentes del Morro
The feature pool at Caribbean Beach, modeled after a Spanish fort, features water slides, cannons and a sprayground.
Trinidad South Pool
Each village features its own leisure aka "quiet" pool. This is the offering in Trinidad South.