On a whim, Stitchy and I made the trek to Florida to ring in the Coolest Summer Ever with Magic Kingdom's 2015 24-hour event.  We thought it would be a great opportunity to check out some resorts we haven't called home yet.  We really enjoyed our stay at Coronado Springs!  A fantastic staff, amazing pool area and gorgeous grounds make this a repeater for sure!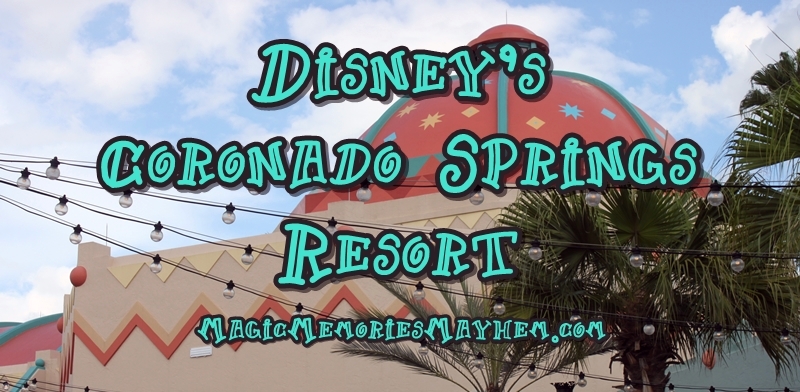 Disney's Coronado Springs Resort
1000 West Buena Vista Drive
Lake Buena Vista, Florida 32830
407-939-1000
Lobby | Guest Rooms | Business Class | Dining | Recreation | Around the Resort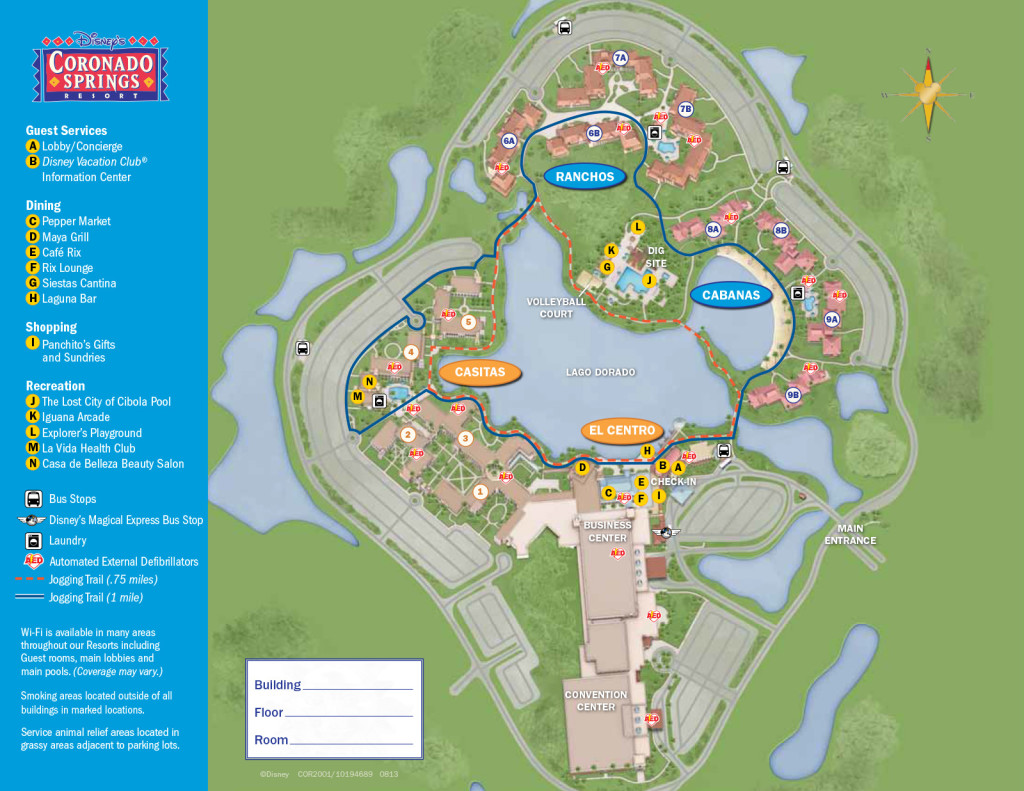 Rates: $162/night + (see Disney's rooms and rates page for exact pricing)
Room Occupancy: 4 in a standard room, 6 in a suite (see Disney's rooms and rates page for exact occupancy)
Transportation: Internal Shuttle, Bus (all Disney guest areas)
Standard Room
Rooms include two queen beds (some king beds are available), flat screen TV, dresser, a table with two chairs, small luggage rack, mini fridge, small safe, free Wi-fi.
Junior Suite
Rooms include a king bed, flat screen TV, dresser, a desk and chair, small luggage rack, mini fridge, small safe, living area with sleeper couch, two chairs, table and chairs, second bathroom and a Keurig.
Maya Grill
Coronado Springs' table service offering features American and Mexican dishes with a Tex-Mex twist in a gorgeous setting.
Pepper Market
Pepper Market offers a variety of options for almost every taste. This is a great place to use those quick service dining credits!
Cafe Rix
On the run? Stop in at Cafe Rix just off the main lobby for grab and go goodies including the best cinnamon rolls on property! Yes, even better than Gaston's!
Rix Lounge
A draw for the convention crowd, Rix Lounge is a nice place to stop in after the parks for a light snack and a wind down in somewhat dramatic surroundings.
More Dining
Coronado Springs also offers table service dining at the intimate Las Ventanas near Rix Lounge. In addition, Laguna Bar is located just outside El Centro for waterside drinks. The Dig Site recreation and pool area features Siestas Cantina for quick service and drinks while you sunbathe.
The Dig Site
The Dig Site is home to a handful of recreation options at Coronado Springs from a great pool to volleyball to play areas to a nightly Movie Under the Stars.
Cabanas Pool
Each area also boasts its own "quiet pool."  This one is in the Cabanas.