Crystal Palace has become one of our Walt Disney World traditions.  Sweet characters, a solid breakfast offering, oh, and we can score pre-park opening reservations in Magic Kingdom without plunking down more than $200 for breakfast at Cinderella's Royal Table (which we do enjoy, though!).  The character buffet offers three meals a day, but we're a strictly breakfast family at Crystal Palace.  On a couple of occasions, Stitchy and I have done dinner here (one being during the Coolest Summer Ever because, hey, when is Crystal Palace at midnight not a good idea?!), but when in Magic Kingdom, we tend to lean towards quick service for lunch and dinner. That said, with the somewhat limited table service options in Magic Kingdom, Crystal Palace is always a "something for everyone" option.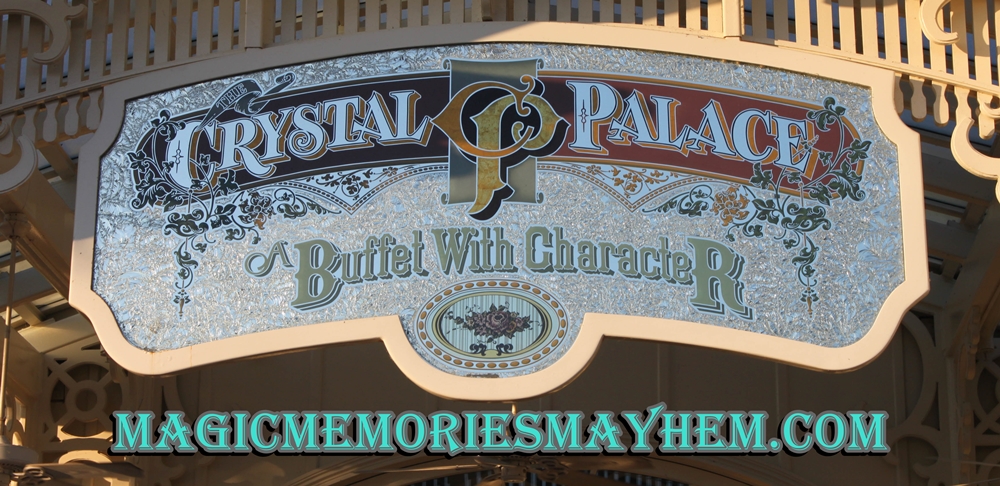 This is one of the rare character meals that doesn't offer a PhotoPass stop before you're seated. Once you check in and are called to the entrance, you do a quick buffet tour, then you're seated.
This restaurant is surrounded by windows and has TONS of gorgeous, natural light during the day, especially in the mornings. Be aware of the windows, though. As you'll see in some of the character shots, that natural light can make for squinty pictures. We're frequent flyers, but if this is a once in a lifetime vacation, don't feel weird about asking Pooh to scooch on over to a less light-blasted spot for your photo op.
Characters
The Hundred Acre boys are here mingling with guests at breakfast, lunch and dinner. They're such a classic, sweet and cuddly crew that we just can't help but stop by as often as we can.
Enjoy a look back at our fun so far at Crystal Palace!