Akershus Royal Banquet Hall (Akershus), located in Norway in Epcot's World Showcase, is a character buffet featuring the Disney princesses (and occasionally Mary Poppins).  Serving breakfast, lunch and dinner, this buffet does require valid theme park admission.  Although we enjoyed our first breakfast here in May 2012, it's not on the list this year.  I would, however, definitely recommend it for little princess fans, especially those who can't snag a reservation at Cinderella's Royal Table in Magic Kingdom or who'd prefer a more economical alternative.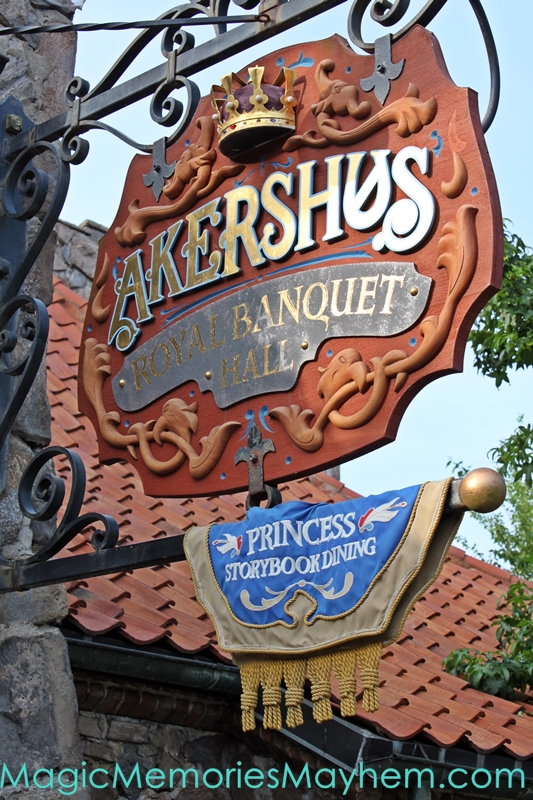 PhotoPass
Belle hosts royal families at Akershus, and you'll stop for a PhotoPass portrait with the lady of the hour after check-in. Scan your Magic Band post-photo, and you'll receive a copy in your My Disney Experience account.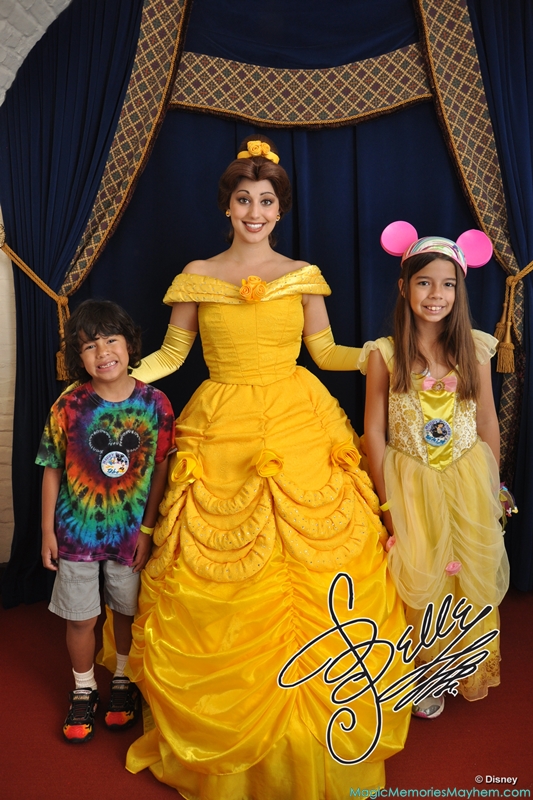 Akershus
After the photo sesh, you're led to your table in the dining room.  We were in the largest room almost right inside the main entrance.  We had a great view of the restaurant and the happenings, including the princess procession where the Disney royalty lead little princesses and Prince Charmings in a procession around the restaurant. The interior is very regal and still gives the effect of dining in a royal castle, which is why I mentioned earlier that it's perfect if you can't (or your wallet doesn't want to) have a meal in Cinderella castle.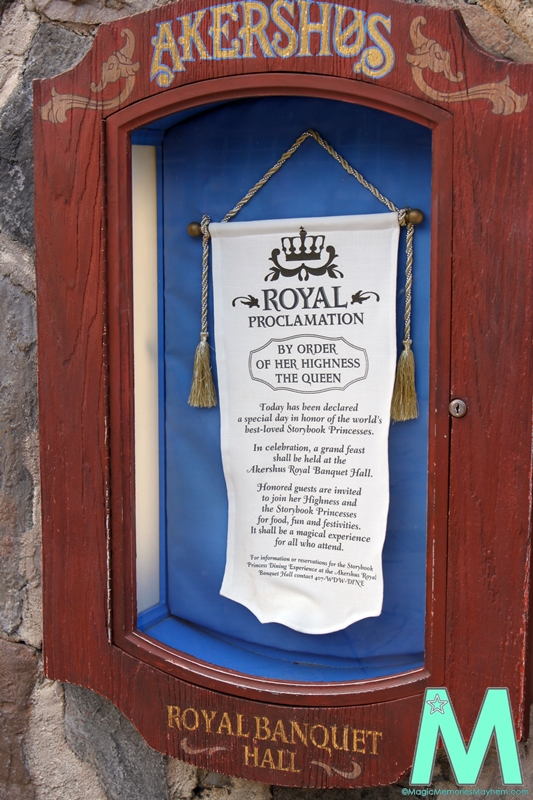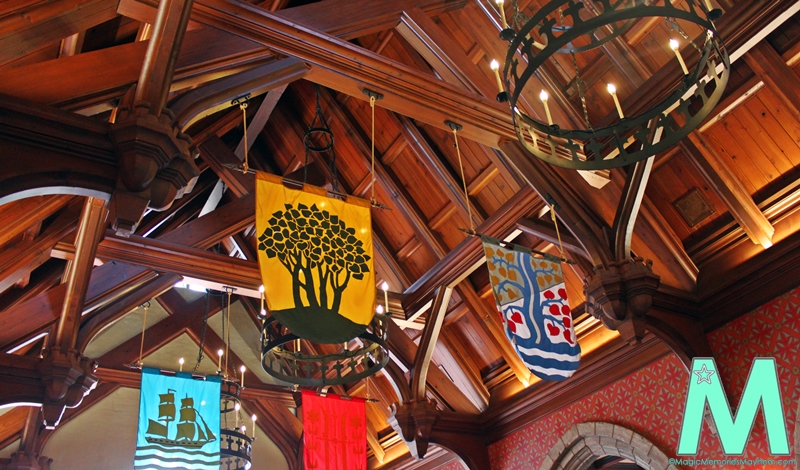 Food
It's important to note that the food here may be a little, um, Norwegian for the typical American palate.  Breakfast is pretty standard with some authenticity showing up mostly on the cold buffet. Lunch and dinner may be a little more adventurous, so keep this in mind when considering Akershus. It is Disney, of course, so there will be some general kid-pleasers on the buffet such as pizza and chicken.
Characters
As with most character buffets, our server informed us of the characters' path, so we knew when we had a little time to get to the buffet and back to our seats before they arrived. The princesses at this meal were very chatty, which I love. Ariel was perfect, and Snow White was very impressed with the kids' autograph books. Remember that characters, which are present at breakfast, lunch and dinner, are always subject to change.
As I mentioned, Akershus isn't on our short list, and we haven't visited again since this sweet breakfast, but I wholeheartedly recommend it for princess lovers!