One of the most unique resorts on property, Disney's Animal Kingdom Lodge and Villas make for an incredible Disney experience. With hallways and nooks filled with culture and art, amazing dining options and the living, breathing savannas, Animal Kingdom Lodge may be just what you're looking for to take your trip to the next level.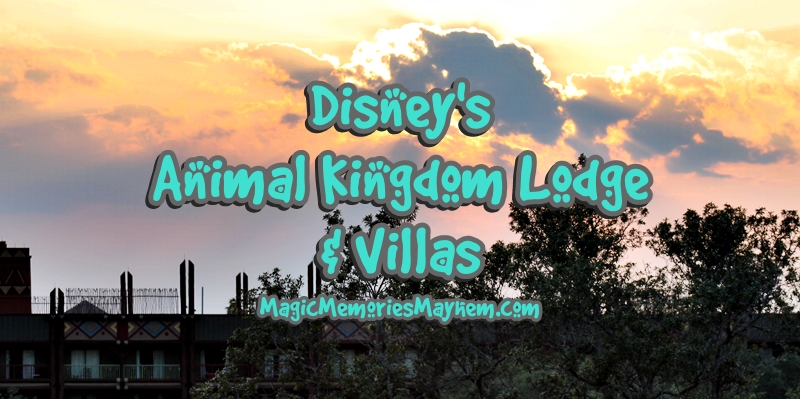 Disney's Animal Kingdom Lodge
2901 Osceola Parkway
Bay Lake, FL 32830
407-938-3000
Disney's Animal Kingdom Villas
3701 Osceola Parkway
Lake Buena Vista, Florida 32830
407-938-7400
Lobby | Shopping | Guest Rooms | Dining Options | Recreation | Around the Resort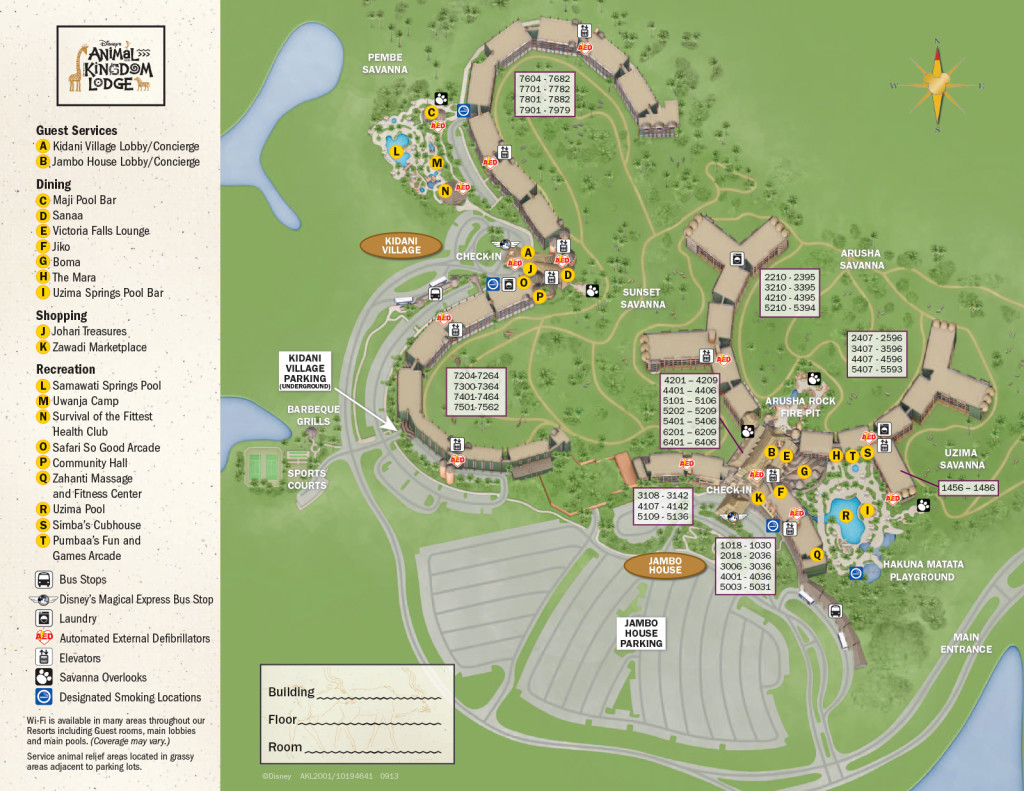 Rates: $284/night + (see Disney's rooms and rates page for exact pricing)
Room Occupancy: 4 (Studios, Standard Rooms), 4+ (One Bedroom Villa), 8+ (Two Bedroom Villa), 12 (Three Bedroom Grand Villa) (see Disney's rooms and rates page for exact occupancy)
Transportation: Bus (all Disney guest areas)
I do want to interject and say that we probably would NOT stay here unless we had our own transportation.  The resort is very far away from anything else on property, so cab fares are higher, and I'm not a big bus fan.  However, that's personal preference, and if your crew is cool with the buses, I can 100% recommend a stay at the Lodge, especially since it's not too big of a financial jump from moderate resort rates.
Although smaller than Jambo House, the lobby of Kidani Village is no less filled with culture and art, as well as check-in, concierge and Johari for gifts.
Johari, located in the Kidani Village lobby, offers gifts and sundries to guests calling the all villa resort home.
Standard Room
Rooms include 2 queens OR a queen and a bunk bed OR a king; flat screen tv, safe, hair dryer, telephone with voice mail messaging, iron & board, alarm clock with radio, coffee maker, mini fridge and a Pack 'n Play.  Standard, pool, savanna and Arusha (main savanna) views are available.  Club level rooms are also an option.
One Bedroom Villa
All one bedroom villas sleep up to four, most sleep up to five.  One bedrooms include one king bed, one queen sleeper sofa and (in most rooms) one sleeper chair, full kitchen, washer/dryer, one full bathroom with whirlpool tub.  Kidani one bedrooms feature a second full bathroom.  All villas and studios offer standard and savanna views.
Deluxe Studio
Deluxe studios sleep up to 4 and feature one queen bed and one double sleeper sofa, kitchenette and a full bathroom.
2-Bedroom Villa
All two bedroom villas sleep up to 8 while most sleep up to 9. Two Bedrooms include one king bed, two queen beds (or one queen bed and one double sleeper sofa), one queen sleeper sofa and one sleeper chair; full kitchen; washer/dryer; two full bathrooms, including master with whirlpool tub. Kidani villas will feature another full bathroom.
3-Bedroom Grand Villa
A grand villa sleeps up to 12 and includes one king bed, four queen beds and one queen sleeper sofa; full kitchen; washer/dryer; four full bathrooms, including master with whirlpool tub
Dining
I'll be totally honest and eat a little crow here.  Animal Kingdom Lodge would NOT have been my first choice for noshing if you asked me several years ago.  After dinner at Boma, I wasn't totally sold, as a few of the dishes I tried were out of my comfort zone and a little, um, authentic for my taste.  To be honest, I wasn't completely sure I wasn't eating actual crow.  But as you can read on our second review of Boma, my tastes have changed, and I wholeheartedly gush about all the dining goodness at Animal Kingdom Lodge!
Jiko – The Cooking Place
I haven't yet had the pleasure of enjoying a meal at Jiko, but I've not heard a negative word about it since it's inception.  The signature restaurant is always filled, so this is definitely one you'll want to get reservations for if it's on your list.
The Mara
Jambo House's quick service spot has also become a favorite for us, especially when staying at Animal Kingdom Lodge.  I mean, really, Mickey waffles and Zebra Domes.  Need I say more?
Victoria Falls
A casual lounge just below the lobby and above Boma, Victoria Falls offers a nice place to grab a South African brew before dinner or sip on a wine from the region after.  They'll also give you ice if your room is right around the corner and the operator insists there's an ice machine close by but there isn't.  😉
Maji
If you're soaking up some sun over at Kidani Village's Samawati Springs pool, Maji offers up light fare by way of sandwiches and salads and some yummy libations, as well.  There is also a mug refill station nearby.
More Dining Options
Another pool bar serving Uzima Springs at Jambo House offers up another quick service option for swimmers and sunbathers.
The Cape Town Lounge and Wine Bar just off Jiko boasts an extensive wine list specializing in South African options.  Appetizers are served, and guests can even order from the full Jiko menu at dine at the bar.
Last but certainly not least is new kid quickly gaining popularity, Sanaa over at Kidani Village.  Those with an exotic palate can devour African and Indian fused dishes while overlooking the savanna.
If you can't bring yourself to leave the room, which would be a little ridic with all these amazing options, private dining is available from 6:00 A.M. to midnight.
Recreation
Two great feature pools lure guests out for some splash time, while the Survival of the Fittest fitness center at Kidani Village keeps the fittest up to par, as will the tennis and basketball courts.  Arcades, the community hall and playgrounds will keep kids of all ages busy.
Simba's Cubhouse is also an option for grown-ups who want to enjoy a few hours alone.  Offering care, fun and a meal (served between 6-8 P.M.) for potty trained (no pull-ups!) littles 3-12, the Cubhouse is located on the first floor just off the Uzima Springs pool area. Stitchy and HBelle spent a couple hours (at $15/hr each) in the Cubhouse while we grown-ups tried Boma on that fateful second go-round, and they had a blast!
Campfire fun (marshmallows, anyone?) and the Movie Under the Stars round out the day.
Uzima Springs at Jambo House
Samawati Springs at Kidani Village