I've always found it somewhat surprising that a park dedicated to all things entertainment only has one permanent character meal. Although seasonal happenings come and go (we miss you, Star Wars Galactic Breakfast!) around Hollywood Studios, your best bet for a character meal in the park is here at Hollywood and Vine. Breakfast and lunch cater to the pre-school set with some of their favorite Disney Junior characters on hand, while Minnie and her crew celebrate the seasons at dinner.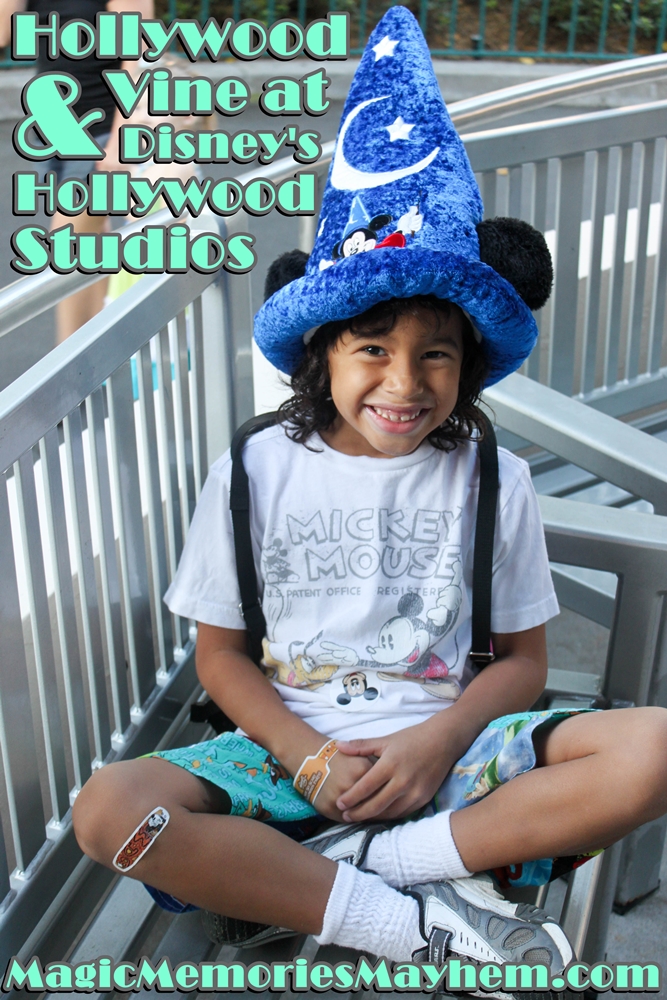 Food
All meals are all-you-can-cram buffets at Hollywood and Vine. Breakfast is fairly typical yet tasty. Mickey waffles, so I'm always satisfied. Lots of carbs. 🙂 We've not tried lunch here, but I imagine it's pretty status quo, as I've not heard anything about it either way. Dinner is very themey and always goes along with the Dine theme. We've been generally satisfied with dinner as a whole, but we could take it or leave it if it weren't for the characters.
Dinner
Apparently I was only interested in dessert…
Characters
All meals offer quality time with the characters. At seven, Stitchy was bordering on a little too old for the Disney Junior crew. He enjoyed himself (and we love a pre-opening breakfast!), but he was a Playhouse Disney kid. He wasn't super familiar with the characters. Breakfast typically features Sophia, Jake, Doc McStuffins and sweet Handy Manny (I love him!) these days. Dinner brings Minnie, Daisy, Mickey, Donald and Goofy dressed to their theme du jour.
Breakfast and Lunch Characters
Dinner Characters
Dinner is currently Minnie's Seasonal Dine, but I included Jedi Mickey's Star Wars Dine, as well.
Enjoy a bit of character fun at Hollywood and Vine through the years…