Since Free Dining dropped today, and it's been a Disney food frenzy since 3:30 A.M. CST, I thought it'd be the perfect day to share this super versatile recipe with y'all, especially since our version has a Disney twist! So scoop up some ingredients and #MakeItYours, too!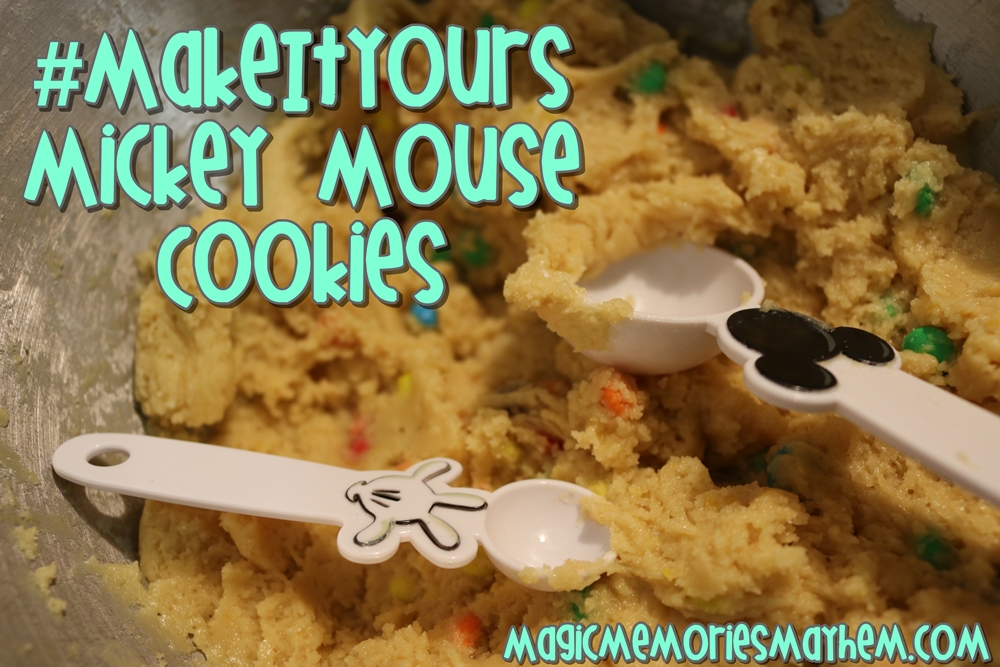 Country Crock and Influenster (that's a referral link; if you join Influenster and link up your Facebook, I get a little thanks by way of bonus points!) got together and let me snag a tub of Country Crock Calcium with Vitamin D totally gratis! Even though they were so generous, all opinions, thoughts and, hey, the images, too, are my own.
Let's start with the recipe…
Makes approximately 4 dozen cookies
Prep Time 10 min
Cook Time 12 min

Ingredients:
1 cup Country Crock® Spreadable Sticks or Tub, cold from the refrigerator
3/4 cup granulated sugar
3/4 cup firmly packed light brown sugar
1 large egg
1 large egg yolk
2 tsp. vanilla extract
3 cups all-purpose flour
1 tsp. baking powder
3/4 tsp. salt
1/4 tsp. baking soda
1 to 2 cups of your choice of mix-ins

Directions:

Preheat oven to 375°. Mix Country Crock® Spread, granulated sugar, light brown sugar, egg, egg yolk and vanilla in large bowl until well mixed. Stir in flour, baking powder, salt and baking soda until blended. (Dough will be soft and creamy.)

Add your favorite mix-ins in any combination, and mix until every spoonful of dough has some of the delicious mix-ins.

Drop dough by rounded tablespoonfuls on ungreased baking sheets 3-inches apart.

Bake 10 to 12 minutes until edges are lightly golden. Cool 1 minute on wire rack; remove from sheets and cool completely.

Add toppings and decorations if desired. *We opted for candy coated chocolate because it's awesome…and also maybe because it was a Valentine gift from one of my students that hadn't been devoured yet.*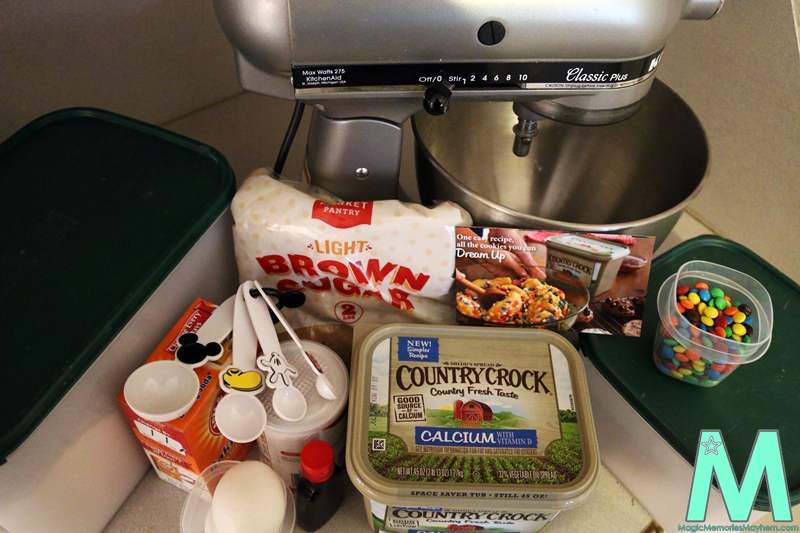 You can check out the nutrition facts here.
As you can see, the dough recipe itself is super basic, which leaves room for you to truly #MakeItYours by adding just about anything you can dream of as toppings, mix-ins or whatever your culinary heart can imagine! And it's so easy (and a good math connection) that I let Stitchy do all the work while I shot pictures.
In the photos, you can see Stitchy used a tablespoon for the head and a teaspoon for the ears, but you could definitely eyeball the proportions. But we use those adorable little measuring spoons as often as possible!
The finished product turned out a little puffier than I expected. Not gonna cover up here…it's probably because I accidentally used self-rising flour instead of all-purpose. Oops. Note to self: Label your flour containers next time.
All in all, I'd give this recipe another try (coughwiththerightflourcough), as I really like how basic it is and easily customizable. I don't typically use spreads or butter-like products opting to go with the real deal, but this worked really well for baking, and I wouldn't hesitate to try it in other recipes that call for butter.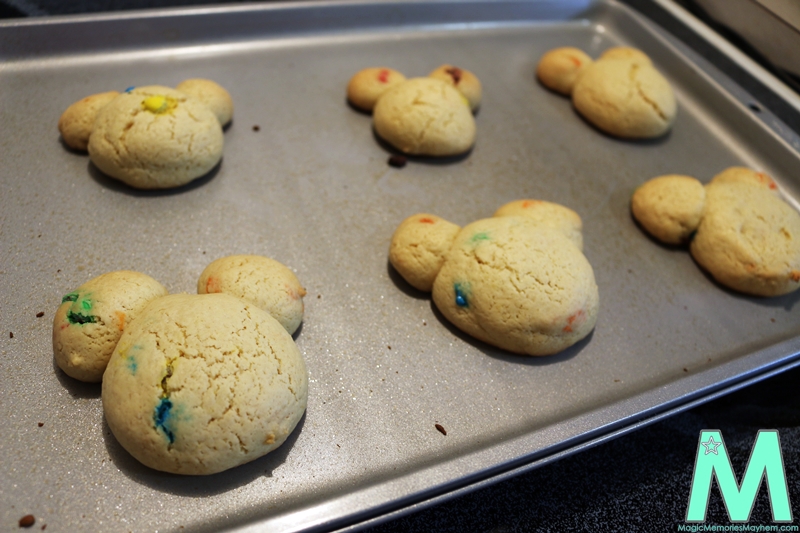 So, how will YOU #MakeItYours?