So, any of my Oklahomies who frequented Frontier City (semi-lame Frontierlandesque theme park for those not in the know) as a kid remember the photographers who accosted you at the bridge just outside of the main gift shop and then tried to sell you a $15 picture on your way out of the park.  As they always do, Disney has taken that run of the mill idea and "plussed" (as Walt would say) it!  Let's get snappin'!!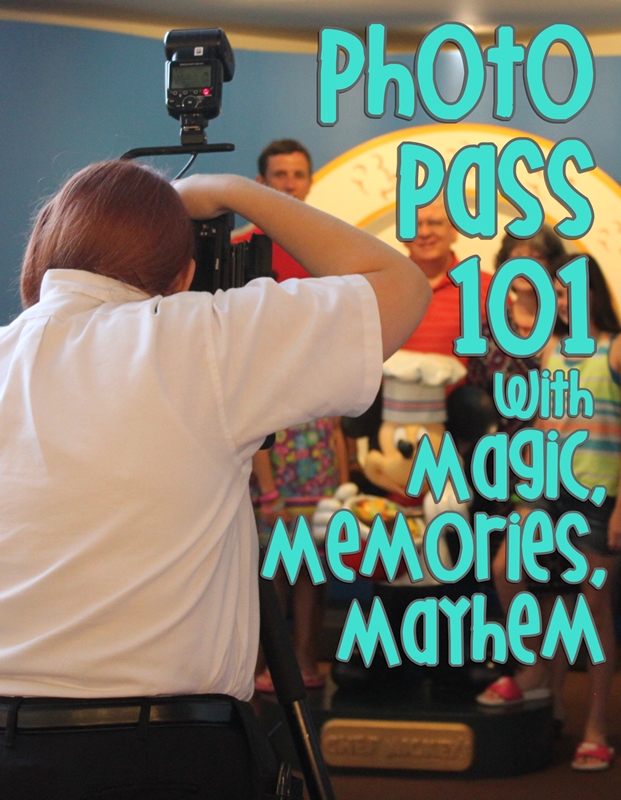 According to Disney, Disney's PhotoPass Service gives you professional photographs of your Walt Disney World vacation.  I'm going to say it gives you photographs of your Walt Disney World vacation.  Notice the missing word??  Yeah, professional.  I suppose they can be called professional in that they're paid for their photography, but the skill level is all over the place.
 Take a look at these two unedited shots…
Bad lighting, exposure is off, questionable composition and no direction for the subjects (hence the awkward pose).  Granted these two like to be awkward now, but they weren't being ironically unphotogenic at this age.
This shot was taken about 30 minutes earlier.  Caught his mischievous eyes and her sassiness, great light and a fun experience.  This photographer is the reason we try to color coordinate at Epcot now.  Love running into him!
However, more often that not, the photos are pretty good.  So, that little caveat aside, our family is sold on PhotoPass!!  We use it on every trip and will continue to do so as long as it's offered.
That is a PhotoPass card. You can get it from any PhotoPass photographer. And guess what. It's FREE!! Yes, you can get one or one hundred of these little things free of charge. Once you receive one of these cards, start getting your pictures taken.
If you're a Disney resort guest or have purchased one, MagicBands can also be scanned in place of these cards.  Additionally, RFID admission tickets can be scanned, as well.  Note that these two options should be linked to your My Disney Experience account in order for your PhotoPass photos to populate your account.
Just for funsies and a little trip down memory lane, here are a few of the cute now "vintage" cards we've had over the PhotoPass years…
If you do end up with a PhotoPass card, here's how you can go about…
Getting PhotoPass Photos from Card to Computer
Here you'll create an account or be prompted to log in to your existing My Disney Experience account.  Once you're logged in, you'll be taken to this screen (minus the existing images):
2. Claim your photos.
Click on "Claim Photos" in the upper right, and you're golden!  From there, just enter your code(s), and your images should magically appear in your account.
The back of your card will look something like this.  You'll enter that 16-digit code, and any photos scanned to this card populate your account.  You can, more or less, get unlimited photos on one card, but you can also enter as many as needed (say your crew split up) into your account.
*Each time you get a PhotoPass card, take a second to snap a pic of the code!!!*  While Disney can often find your photos if you lose the card, it involves stopping at a PhotoPass desk, describing the approximate date/time a photo was taken, the location and a description of what people look like and what they're wearing.  Even then, all photos may not be recovered.  Save the hassle, snap the pic.
And that's pretty much it!  At this point, you can opt to edit your photos or leave them as is.  We've even got a quick tutorial for editing for your viewing pleasure.
Find out where to find the PhotoPass photographers once you arrive at Walt Disney World.
Let's start planning your trip full of Magic, Memories and maybe even a little Mayhem!