Talk about a game changer.  The implementation of MyMagic+ over the last few years has given Walt Disney World planning a whole new meaning.  The most obvious change is the arrival of FastPass+ and the end of what Disney geeks refer to as Legacy FastPass.  While the FastPasses themselves still serve the same purpose, how guests go about getting them has completely changed.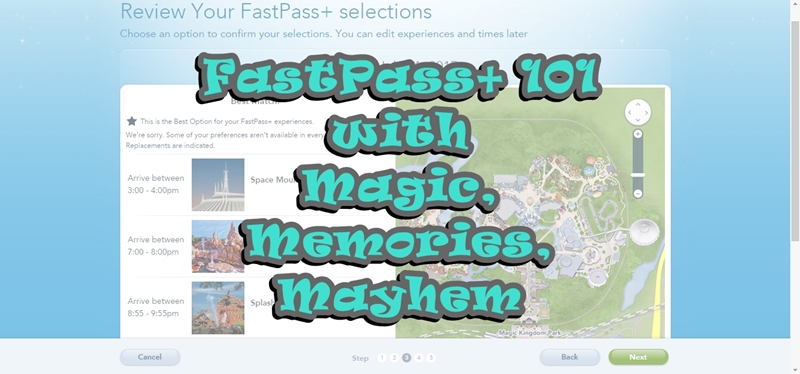 Like I said, the FastPass itself basically works the same way.  It's a way to call "saves" in line while you're off doing something else.  Only now instead of being at the mercy of whatever time the machines are spitting out, you have the ability to actually schedule the times you want to experience FastPass rides, shows, characters and attractions.  Think of it as an advanced attraction reservation if you're used to ADRs (advanced dining reservations).  And it's still free!  Well, included in the cost of your ticket.
There is a caveat to this, however.  Only certain guests have the "advanced" option in terms of being able to schedule their FastPasses prior to park arrival.  Disney resort guests can schedule their FastPasses 60 days prior to their check-in date.  If you're an annual pass (AP) holder or have pre-purchased a ticket and linked it to your My Disney Experience account, you can schedule 30 days in advance.  If you're a day guest who'll be purchasing tickets upon arrival, everything the 60 dayers and 30 dayers haven't snagged is up for grabs.  That probably means you won't be FastPassing Anna and Elsa or Toy Story Mania, but you never know.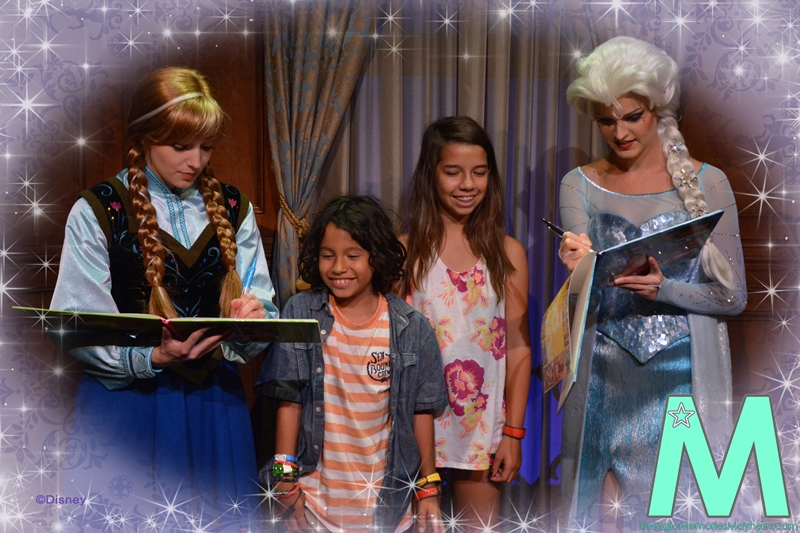 Keep in mind that, just like Legacy FastPass (and unlike advanced dining reservations), just because you can't find that coveted FastPass doesn't mean you won't get to meet the Frozen gals or Soar over California.  It just means you're going old school and waiting in (gasp) standby.
The Rules
You knew there had to be rules.  Forget the guidelines for Legacy FastPass; FastPass+ comes with a whole new spiel.
1. You can only schedule FastPasses for as many days as you have tickets.
Say you're spending a week at Walt Disney World but only shelled out for 5-day tickets so you could hit the outlets or spend a day at the resort.  You can only make five days of FastPasses.  It doesn't matter which five days you choose, but once you have five days scheduled, you're finished.  You can cancel and reschedule, but if you happened to book a great time for Seven Dwarfs Mine Train, you probably want to make sure you've settled on that day for Magic Kingdom.
AP holders, of course, can book for as many days as they want within the 30 day window.
2. You can only pre-schedule three (3) FastPasses per day.
That one's pretty self-explanatory.  If you forget, don't worry.  My Disney Experience will remind you.
3. You can only pre-schedule those FastPasses in one park.
Pre-scheduled FastPasses can can only be reserved in one park per ticket day.  Again, My Disney Experience will keep you honest.
4. When your three pre-scheduled FastPasses have been used. you may schedule single FastPasses inside the parks.
So, you can get more than three FastPasses per ticket day, but you'll have to wait until you've redeemed the scheduled ones first, so keep that in mind when you're looking at times.  Bear in mind, too, that now you're on the same playing field as the non-planners, so Living with the Land half an hour before park closing may be your only option.  But as long as there's availability, you can keep getting single FastPasses legacy-style.
Kiosks are set up around the parks to schedule additional FastPasses.  Guest services can help, as well, but you're typically going to get through quicker by hitting one of the kiosks since they're geared toward this one purpose.  If you have park hoppers, you can get single FastPasses in a different park than your pre-scheduled three.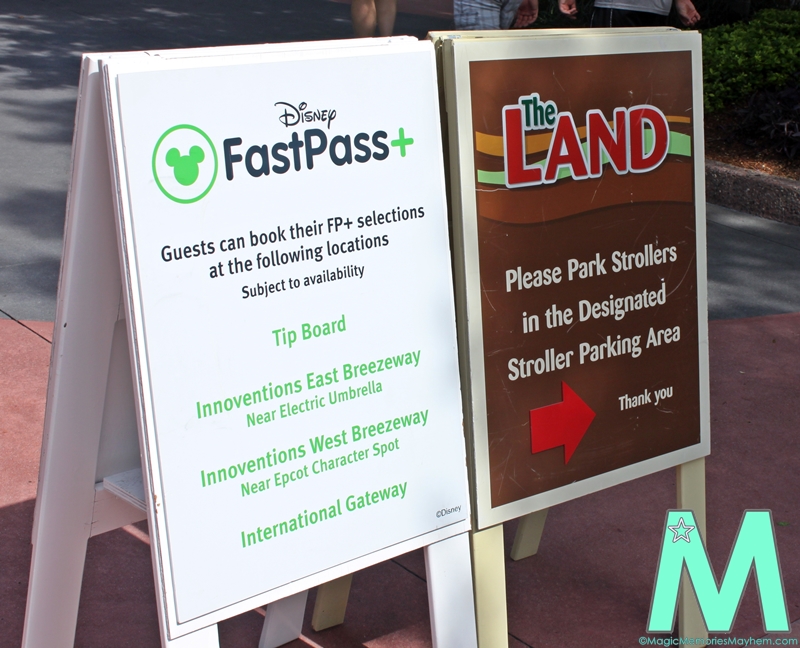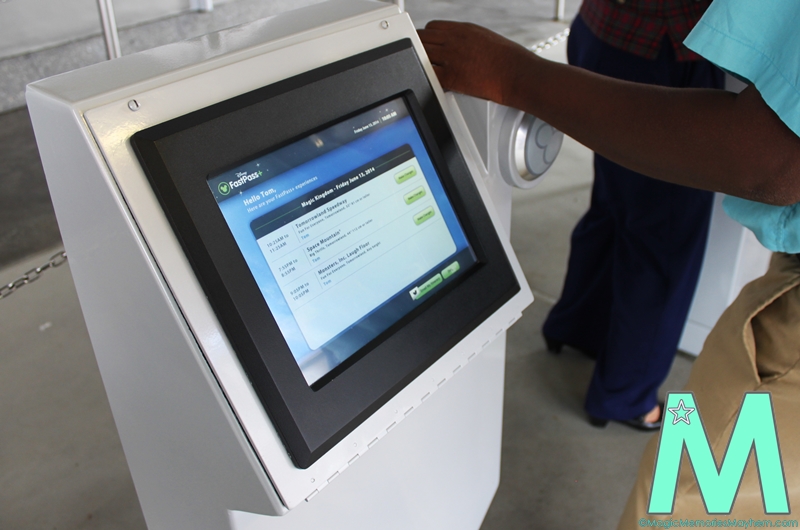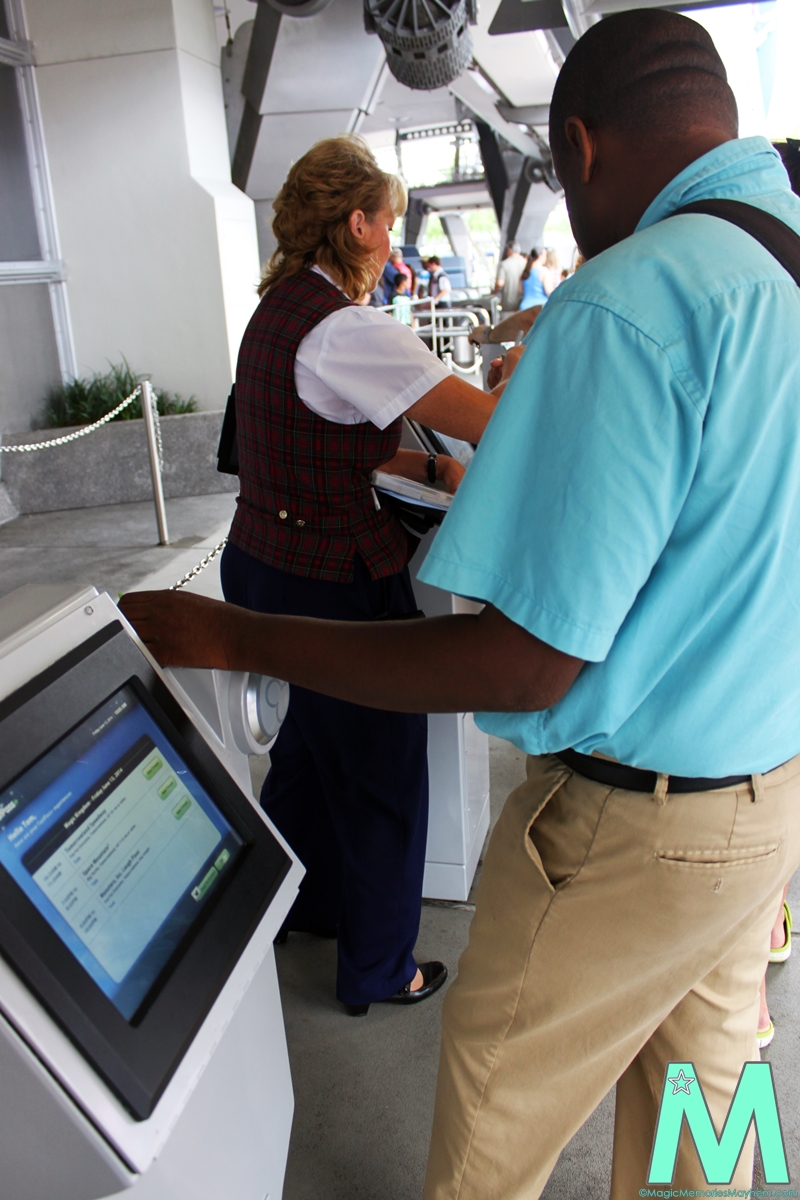 Ok, I'm gonna be crass for a second and call out this cast member in the background.  We stopped at this kiosk relatively early in the day after having some issues with pre-scheduled FastPasses.  I'm nice.  Really.  Especially when it comes to MyMagic+.  I know the cast members can get as frustrated as guests while all the bugs are being worked out.  I get it.  Whenever I have an issue, I'm the first to crack a joke, poke fun at myself for being technologically inept (I'm not, actually) or do whatever to let my guy or gal know I'm not going to be "angry guest."
This woman was not into it, especially when she couldn't fix my problem.  I was totally chill while being persistent that we needed to get this resolved.  She ended up pawning me off on the super helpful cast member in the foreground but not before telling me, I kid you not, "If you want a perfect system, go to Universal.  You have to pay for it there, so it better be perfect."  Really?  Not magical, blondie, not magical.
All this to say, that if you run into a cast member who can't or won't help, don't feel bad moving on to another one.  We were able to get everything squared away within two minutes with the second cast member.  Disney knows it's new.  Disney knows it has issues.  Most of all, though, Disney wants you happy, so keep on truckin' until you get it working for you.
And that's the quick and dirty guide to FastPass+.  I'll be totally honest, I was pretty resistant at first, but it has definitely had its perks for our crew, especially on our last few trips this year.  We're lucky enough to visit the World pretty often, so we've stopped feeling guilty if we decide to sleep in until 10:00 (which is like sleeping until 3:00 P.M. in Disney time!) and roll into the parks after lunch.  With FastPass+, we don't necessarily have to sacrifice a go-round on Toy Story or be faced with standby only options.  It's burned us on some other attractions that now have standby times where there used to be none (I'm looking at you, Nemo), but I'm hopeful that as guests and cast members get used to FastPass+ some of that will be alleviated.
Head over to FastPass+ 201 to learn more about scheduling, modifying, canceling and copying FastPasses.
Happy FastPassing!